Категории файлов
Топ 5 самых популярных файлов
Новые синтезаторы
Просмотров: 336
Загрузок: 85
Просмотров: 572
Загрузок: 119
Просмотров: 719
Загрузок: 231
Новые эффекты
Просмотров: 122
Загрузок: 25
Просмотров: 260
Загрузок: 106
Просмотров: 203
Загрузок: 57
Случайные файлы
Реклама Google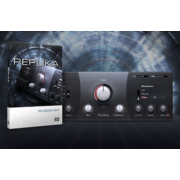 Цена: 20 USD
В Продаже: Купить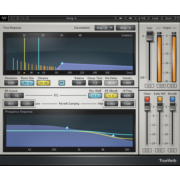 Цена: 50 USD
В Продаже: Купить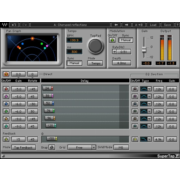 Цена: 35 USD
В Продаже: Купить
Статистика онлайна
Bitwig Studio v1.3.5 [Linux] - Секвенсор
• Версия:
v1.3.5
• Таблетка:
Вылечен (OLSNAD)
• Просмотров:
1664
• Загрузок:
73
• Раздел:
Музыкальный Софт
• Категория:
Секвенсоры
• Добавлен:
10.12.15
в
22:33
• Сайт разработчика:
Перейти
---
Bitwig
, базирующаяся в Берлине, встряхнула индустрию музыки своим новым профессиональным продуктом для студийной звукозаписи и создания музыкальных композиций -
Bitwig Studio
, который примечателен реализацией поддержки платформы Linux. И это не только из-за уникальности состава разработчиков — основными разработчиками новой программы выступили бывшие сотрудники компании Ableton. Bitwig Studio сочетает в себе средства для звукозаписи и аранжировки с инструментами для импровизации, создания звуковых эффектов и подготовки композиций. Для работы предлагается несколько профилей с разными вариантами оформления интерфейса. В распоряжении музыканта находится встроенный набор инструментов и эффектов, а также поддержка подключения VST-плагинов с реализацией внешних инструментов и эффектов.
Возможности:
• Cross-platform DAW (Windows, OS X, Linux)
• Intuitive non-linear sequencing for the studio world and beyond
• Full multi-core and multi-processor support
• VST 2.4 support with built-in 32-/64-bit bridging and plug-in crash protection
• Proprietary time-stretching technology
• Multi-display support for up to 3 displays
• Unlimited Audio Tracks
• Unlimited Note Tracks
• Unlimited Effect Tracks
• Unified Modulation System: Use Macro Controls, Note Expressions, LFOs, and Envelope Followers to modulate any device parameter, including nested internal devices and even VST plug-ins
• Note and Audio expressions, including per-note Micro-Pitch Control
• Automatic sample slicing to both Sampler or Drum Machine
• Record and edit both track and clip automation in absolute and relative modes
• Support for numerous MIDI controllers out of the box
• Multiple tools for specific tasks and editing workflows
• Macro Controls per device, as well as dedicated Device Panel Mappings with color-coded knobs and buttons for an overview at a glance
• Advanced layered editing
• Open Controller API: Lets you create and customize functionality for virtually any MIDI controller, including scripting access to nearly every feature of Bitwig Studio
• File import: WAV, MP3, AAC, WMA, FLAC, and Ogg Vorbis
• A PDF Manual is included with the Bitwig Studio application in English and Japanese
Немецкая компания
Работоспособность файлов на OSX проверить нет возможности, так что пишите в комментариях у кого OSX, работает или нет!
[?]